Staff called SDC Advisors help participants create person-centered recovery plans and corresponding budgets. They also assist participants with arranging services and making purchases of approved goods to achieve recovery goals. Several SDC Advisors are available for participants to choose from. All program staff believe in the ability of participants to recover and manage their own wellness.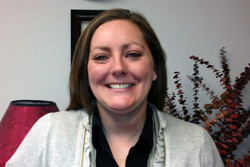 Brittony McNaughton, MA, LPC
214-366-9407 x105
bmcnaughton@ntbha.org
I am excited for the opportunity to join the Texas Self-Directed Care Program staff. I serve as the SDC Program Manager as part of my role as Clinical Director of North Texas Behavioral Authority (NTBHA). I look forward to becoming more active in the oversight of SDC during 2013.

I want to share some information about myself and my background to help you learn more about me. I earned a Bachelor of Arts Degree in Psychology from the University of North Texas and a Master of Arts Degree in Counseling Psychology from Texas Woman's University. I am also a Licensed Professional Counselor. Prior to joining NTBHA, I worked at a non-profit agency providing counseling and advocacy services for survivors of relationship violence and sexual assault. I also provided clinical supervision to counseling interns. I continue to volunteer my time facilitating a weekly support group for survivors of sexual assault. I grew up in East Texas, but have called the Dallas area home for the past thirteen years along with my husband and two dogs.

In my role as SDC Program Manager I will strive to be a strong advocate, support, and leader. I believe that each individual is the expert on his or her own recovery and wellness. With the right combination of tools, education, self-awareness, and support this expertise can be put to use in very meaningful ways. I understand that everyone is different and there is not a "one size fits all" path to mental health recovery. Each person has his or her own set of strengths, struggles, and goals. I believe the SDC Program can be one of the tools used to help participants identify these strengths, struggles, and goals and develop new and creative ways of working towards and maintaining recovery. I believe that through recovery, participants can transcend mental illness. I am committed to serving the SDC Program and promoting an environment of enthusiasm, empathy, and openness.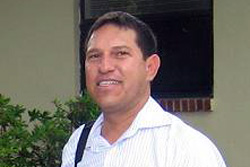 Luis Moreno, B.S.W
214-244-5332
luis.moreno@texassdc.org
Hi, I am Luis Moreno. I have a Bachelor's degree in Social Work from the University of Texas at Arlington. Also, I am a Registered Medical Assistant and hold a Certification in Mediation and Dispute Resolution in the state of Texas. I am currently obtaining my License in Social Work as well as pursuing my Masters Degree in Social Work. I was born in El Paso, TX, but have called Dallas my home for the last 13 years.

I love giving back what has been given to me. I currently volunteer for NAMI (National Alliance on Mental Illness) teaching the class, "Visions for Tomorrow." I also enjoy teaching English as a Second Language for LIFT (Literacy Instruction for Texans). I enjoy visiting with my nieces and nephews. I am proud to say that my oldest niece, Bianca, will be going off to college this summer.

To me, recovery is on going. It means being better today than yesterday. On those days that things are not so well, it means knowing that it has been and will be better. Recovery is a very personal process that involves learning to live with an illness or challenges. It is finding your unique self. It is living a life that YOU find meaningful and purposeful. Recovery is best when someone is there to provide support and acknowledgement. As your Self-Directed Care Advisor, I will learn with you what recovery is for you and what choices you will make towards that process. I will stand by you and be your advocate.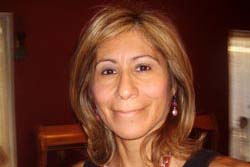 Anna Salazar
214-695-1690
anna.salazar@texassdc.org
Hello, I am Anna Maria Salazar. I was born and raised in Dallas, Texas. I earned my Associate Degree in Arts from Eastfield Community College. I have been involved in the nonprofit sector of Dallas for the last six years. Also, I am an advanced Peer Specialist and Peer to Peer facilitator. As an individual working on my own recovery for the last nine years, I know firsthand the importance of having a support network, guidance, and encouragement from family and friends. My interest is in helping people with mental illness journey back to wellness. I am very passionate about helping others grow by learning more about themselves and how to motivate their own personal growth.

I believe in giving back to my community. During the last five years I have been a team captain for the National Alliance on Mental Illness. I have helped raise funds and worked to increase our community's awareness about recovery and the need to address the stigma associated with having mental health challenges. I enjoy teaching NAMI classes that give people in recovery education and coping skills to improve their lives.

During my own recovery, I set and met goals that were specific to me in fulfilling my life. Recovery is an ongoing process that requires hope and encouragement. My goal as an SDC Advisor is to provide hope and encouragement as we embark on this journey together. I will enjoy walking by your side as you rediscover your talents and abilities, and become the person you are destined to be.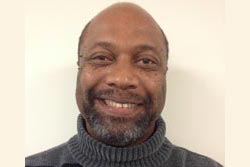 Wesley Gray, M.A.
214-707-1668
wesley.gray@texassdc.org
Hi, my name is Wesley Gray. My background includes a Masters Degree in Christian Education with an emphasis on Counseling from Southwestern Theological Seminary in Fort Worth, Texas. I also received my Bachelors Degree in Sociology and Psychology from East Texas Baptist University in Marshall, Texas. I have over 20 years of experience working with people in recovery from mental illness on an inpatient and outpatient basis.

I have learned that education and self empowerment are the keys to helping people unlock doors in their lives, whether they be physical, emotional, or spiritual. I work passionately to help people find their personal strengths, seek resources to build on those strengths, and use their abilities to empower others. I believe that discovery is an essential part of recovery. That is why self-advocacy is the key to good mental health. My job as an SDC Advisor is to assist people in the discovery process.

As your Advisor, I am willing to work with you compassionately and objectively as you grow in your awareness of finding good mental health. By using empathy and praise, I will be enthusiastically cheering as you become successful in your endeavors. In return, I ask that you be willing to work on the goals you set in the recovery process. Maya Angelou once said that success is liking yourself, liking what you do, and liking how you do it. I believe that if you have an optimistic outlook and the right support systems in place, you can strengthen the gifts and talents within you. I am excited about working with you and I look forward to assisting you in this journey.